6:The pictures are fucking hard to upload
7:Streamyx fucked me up for several hours while typing this blog!
Seems like all the subjects are NOT as what I expected lol. First is the SCIE1000 [Theory and practices in science]. It's some holy crap omg bbq subject. It's divided into 4 components, mainly :
A: Mathematic IS OKAY I guess. Seems like according to my lecturers explanation, I would require at least high school knowledge of linear algebra and basic calculus such as integration to survive in this course. Sigh, when I finally thought no more mathematics in university any more, it popped out to continue haunting me and traumatizing me. Oh well, I'll practise hard for the sake of MYSELF.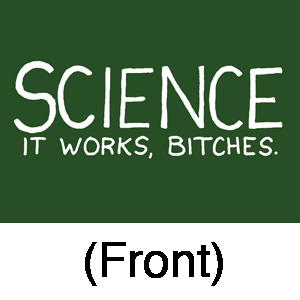 B: Science should be okay. Maybe some basic rules and theories when performing science experiments in general.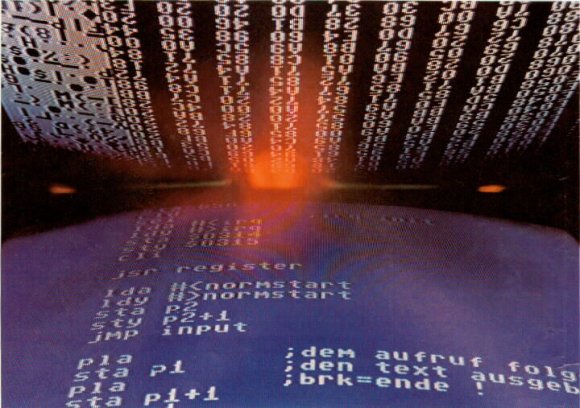 C: Programming I really don't know if this is going to be fun. I mean, it sounds exciting, orgasmic, and has a very sci-fi super high tech feel to it, but I guess that's just it. We are not learning to program hax programs or soft-wares that will enable us to bot or hack in an online game. We are probably learning on how to write programs to calculate an immense amount of data obtained from experiments. Well, I expected this, since my course is called bioTECHNOLOGY.
D: Philosophy?!!! Yeah you heard that right. Philosophy. If I remembered correctly, there's philosophy of Plato, philosophy of aristotle and someone. From the word philosophy, you might think it's another super uber cool subject with sophisticated contents. Well, it IS sophisticated I guess, but I'm not really into learning so much ideas. We'll see though. Hopefully I'll get to develop my interest in philosophisticated. 7!!
Next would be BIOL1020. The title would be Genes, cells and evolutions. Genes and cells itself, are huge words. We could take a lifetime just to study on cells, or genes. However, these are super interesting subjects. Really cool and nifty. This will be the best subject ever! But... NO!!!!! We have to learn all the way down to the organisms level, which is kinda... not my kind of thing. But oh well, I'm sure I'll enjoy the most out of this course though :D 7!!
To continue, BIOL1030 is next in line! The title would be, biodiversity and the environment. First thing that comes to your mind would be....? "BORING" No, really. This course is kinda atrocious. We have to visit UM's botanical garden, visit weird weird gardens, edit videos, MAKE a documentary style video, visit the desert in Australia as well as writing 2 reports. Wait... did I mention there's 2 practicals on dung beetles? BEETLES? I... I'm scared of beetles... Not sure if I'll faint in the lab.. but whoever is my lab partner is screwed for that practical. But anyway, I'll do my best in this subject. Aim for 7!!
Let's move on to the next subject, CHEM1030. Structures and Reaction [Bonding]
Whoa! It's CHEMISTRY! I love chemistry, to a certain extent. The lecturer looks cool and awesome and she's doing her PhD. I heard it's really hard when it boils down to organic chemistry, but I should be able to manage it. Just need to work hard. Remember, be determined! 7!!
Lastly, EPC?? Elite Pioneer Cannon? Engineering Polytechnic College? Elephants and Prokaryotics Course? NO! It's English Proficiency Course! I've got an A in the Australian English Exam, must I really take this course? Sigh, without this stupid thing , we would be able to go home at 11am on Mondays and 1pm on Fridays.
I seem to have used all my money! No money for lunch, no money for outings, no money for buying Gpoints and no money to make myself secure. You have absolutely no idea what I would do to get the money man... Sell my backside perhaps? Haha... Nowadays I kinda overspent on dinners and outings. In addition, the foods in the cafeteria in my university are horrendously expensive. Everything's just so expensive! Sooner or later I would need to bring my own food there. On the other hand, I REALLY need Gpoints now in Granado Espada. I'm full of debt to people, and I need a good amount of cash, Gpoints, and armors to feel secure. I'm feeling REALLY insecure now, no matter who hugs me now. Man, money sure are important aren't they?
You need them to eat, to drink, to sleep, to entertain yourself, to pursue your dreams, to study in a well-known university and of course to shit and pee as well. You think the toilets are free 1 ah? Sigh, one big reason why I'm emotional.
说了不想想,不想理,不想管,不过还是很伤心。以前的爱人,跟我朋友说,"是真的我们已经在一起,不过问题是我不多爱他"。如果不爱我的话,为什么要跟我一起。玩我是不是那么爽?!!
足足玩了我三个月。他妈的。不喜欢就说咯。不要这样玩我可以吗?!很伤的。 你,我已经忘记了,放下了。现在,我喜欢的人,每次都跟我说,不知道,不清楚。问了很多次,还是不想退绝我。给我假的希望。最后,我朋友问你,对我有感觉嘛。。你说,一点儿都没有!完全没有!!其实是什么意思?不要我就说吧!!不要拖拖默默。你心里每一寸都是属于另一个人。不是我。很想放下,很想忘记。。不过又跟你见面。。天。。不要跟我开玩笑吧。。不好笑。。
Yeah seriously. I need to put on some weight. Too thin and skinny. It's not really good for health.
For starters, I shall eat lots of food! Yeap, I take in about 4-5 meals a day everyday now. Not sure if it's working though, since my metabolism rate is orgasmically high... but I'll make sure my determination to eat will not be scrapped off because of money. Secondly, I would need to exercise more! Went to the gym yesterday with V A and D. D's an expert in the gym, knowing how to operate all the equipments as well as tips on what equipment is suitable for me. I manage to stretch, run on the running machine, exercise my legs and my chest and my arms as well as my abdomen. After that, I went to the steam room and sauna to ermm.. steam myself? :D Was fun and enjoyable, after all the entrance to the gym is completely free besides being able to build some tiny wee bit of muscles. Exercising in the gym is not that bad after all. On the other hand though, the gym in my university is not completely open yet. Sucks, what about my 4 hours of break on Monday? I'll be pretty bored if I don't get to do something like mastur... I mean exercising. Sigh, hurry up and open the damn thing please.